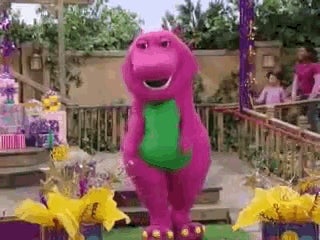 The Smithsonian Institution's National Museum of Natural History is adding a T. rex to their collections, and to celebrate it, they've had Ray Troll and The Ratfish Wranglers record a song that they're calling "National Rex." What they need is a dance that goes along with it - a T. Rex Two-Step, if you will.
The first step, obviously, is to use your arms as little as possible. Make up a dance, take a 30-second video, upload it to YouTube, and email the link to NMNHsocial@si.edu. You can also keep your eyes on the hashtag #rexstep on twitter.
And remember to hold your little T. rex hands with the palms facing inward, not down. T. rex was a clapper, not a slapper

— Brian Switek (@Laelaps) April 8, 2014
More information, instructions for entering the contest, and a link to hear the song all at the NMNH website.
(h/t Brian Switek)